Magmaple Industrial
No.7, Renmin Road, Zhongshan District, Dalian, China
Tel/Fax: 086 411 62618227
E-mail: glassbeads@163.com

We use waste glass as raw material, via natural gas furnace produce reflective glass beads for road marking.

MAGMAPLE
M-01 Glass Beads Manufacturing plant is automatic production line for all sizes of road marking glass beads as well as blasting glass beads, the capacity can be designed acoording to customer`s requirement.
Advantages of MAGMAPLE M-01 Glass Beads Manufacturing Plant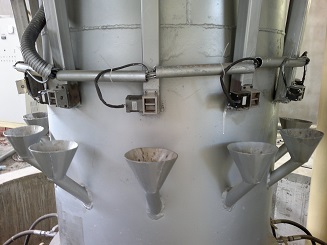 1.New combustion system for furnace,
p
reheat the gas
plus more injectors
uniform distribution,
convenient maintenance,
save space and energy.

2.

Material distribute system,

preheat scrap glass

shorten distance

screw feed

uniform distribution,

Simple structure

v

convenient maintenance.


3. Computer controled materia charging system, capacity and quality adjustable easily.



4. Automatic sieveing, batching, mixing by Industrial PC system.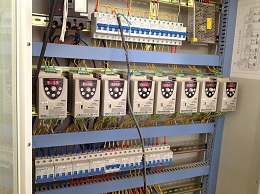 5.

New style induced draft fan, a

ir quantity control, c

irculation of used heat,

low noise ,

v

energy saving and

environmental protection.


6. Automatic packing and sewing system.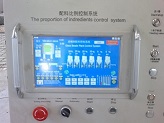 Specification for
MAGMAPLE
M-01 Glass Beads Manufacturing Plant
(Only for reference, all the design can be adjustable accordingly to customer`s requirements.
)
Main Equipments
Furnaces, Charging machine, Crusher, Vibrated feeder, Shaking sieves, Dust collector, Draft fan, Spiral conveyors, Bucket elevators, Demagnetic machine, Pumps, Industrial PC system, etc.
Energy
Consumption
Total power consumption 150kw/h
Gas consumption 300-400 m3/ton
Water consumption 100-150kg/h

Capacity
Everyday, 24 hours, each furnace produce 8-12 tons glass beads, roundness more than 75%.